About the author
Andy Grist is the Teaching Fellow in Veterinary Public Health at Bristol Vet School, the University of Bristol at Langford. He worked for the UK Governments Meat Hygiene Service for 10 years as a Meat Hygiene Inspector in red meat, white meat and Wild Game abattoirs and was awarded the 2006 MHS Merit Trophy for services to meat inspection.
At Langford he lectures on Meat Animal Pathology, Welfare at Slaughter and Parasitology to veterinary undergraduates, environmental health students and post graduates undertaking the Official Veterinarian course.
Including 2nd Editions, he has authored six books on Meat Inspection that have been very well received. He has also been awarded the Students' Award for Outstanding Teaching (2018) and was voted "best in Bristol' in 2016.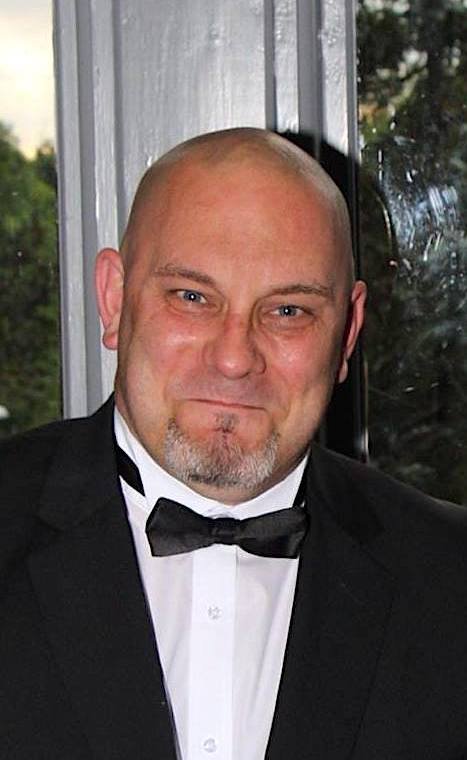 Further information on the book
Contents
Anatomy/physiology
Diseases of sheep
Parasites
Neoplasia
Conditions encountered at ovine post mortem inspection
Aide memoir-anatomy
Aide memoir - disease and causative organisms
Ante and post mortem of specific parts
Index
SECTION ONE: Anatomy / Physiology
Skeletal System
Introduction
The Structure of Bones
Bone Types
The Structure of Joints
The Skull
The Axial Skeleton
The Ribs
The Pelvis
The Appendicular Skeleton
Foreleg
Hindleg
Anatomy of the Foot
Muscle
Introduction
Skeletal Muscle
Anatomy of a Muscle
Fibres
ATP – Adenosine triphosphate
Contraction
Fibre Types
Nerve Supply
Rigor Mortis
Smooth Muscle
Respiratory System
Introduction
Distinctive Features
Nostrils and Nasal Passages
Larynx
Trachea
Bronchi
The Act of Respiration
Digestive System
Introduction
The Mouth
The Tongue
Oesophagus
Forestomachs
Rumen
Reticulum
Omasum
Abomasum
Rumination
The Intestines
Small Intestine
Duodenum
Jejunum
Ileum
Large Intestine
Caecum
Colon
Rectum
Intestinal Function and Digestion
The Liver
Appearance
Liver Structure
Bile
Functions of the Liver
Cardiovascular System
Introduction
Blood
Blood Vessels
The Heart
Appearance
Cardiac Muscle
Blood Circulation
Pulmonary System
Systemic Circulation
Portal Circulation
Blood Clotting
Lymphatic System
Lymph Vessels
Lymph
Lymph Nodes
Position of Nodes and Drainage Areas
Lymphoid Tissue
The Spleen
Urogenital System
Urinary Tract
Introduction
Kidney Structure
Function of the Kidneys
Ureters
Bladder
Urethra
Reproductive System
Female Reproductive System
Ovaries
Uterine Horns
Cervix
The Vagina
Male Reproductive System
Testes
Urethra and Penis
Mammary Glands
Nervous System
Introduction
Nerves
Nerve cells
Central Nervous System
Peripheral Nervous System
Endocrine Glands
Introduction
Thyroid Gland
Parathyroid Gland
Pituitary Gland
Thymus
Adrenal Glands
Pancreas
SECTION TWO: Diseases of Sheep
Introduction
Routes of Infection
Immunity
Skin/Mucous Membranes
Cellular Factors
Humoral Factors
Acquired Immune Response
Bacteria
Size and Structure
Energy, Nutrition and Growth
Toxins
Bacterial Identification
Viruses
Prion Proteins
Diseases of Sheep
Actinobacillosis
Actinomycosis
Anthrax
Bacillary Haemoglobinuria
Black Disease
Blackleg
Bloat
Blue Tongue
Braxy
Brucellosis
Caseous Lymphadenitis
Contagious Agalactiae
Contagious Epididymitis
Enterotoxaemia
Enzootic Abortion
Foot and Mouth Disease
Foot Rot
Green Wool Disease
Haemorrhagic Enteritis
Jaagsiekte
Jöhne's Disease
Leptospiridiosis
Listeriosis
Louping Ill
Maedi-Visna
Malignant Oedema
Melioidosis
Orf
Ovine Infectious Keratoconjunctivitis
Pasteurellosis
Peste Des Petits Ruminants
Post Dipping Lameness
Pregnancy Toxaemia
Ringworm
Salmonellosis
Scald
Scrapie
Sheep Pox
Strawberry Foot Rot
Swayback
Tetanus
Tick Borne Fever
Tick Pyaemia
Tuberculosis
Ulcerative Dermatosis
White Liver Disease
White Muscle Disease
Yersiniosis
SECTION THREE: Parasites
Main Parasites of Sheep
Parasitism
Endoparasites
Endoparasite Groups
Host / parasite relationship
Infection
Individual Maintenance
Parasite Maintenance
Species Maintenance
Affects on the Host
Dog Tapeworm metacestodes
Cysticercus ovis
Cysticercus tenuicollis
Hydatidosis
Coenurus cerebralis
Lungworm
Moniezia expanza
Haemonchus contortus
Ostertagia spp

Protozoal Parasites
Coccidia
Babesiosis
Sarcocysts
Toxoplasma
Fascioliasis
Paramphistomum cervi

Ectoparasites
Fly strike
Ticks
Keds
Oestrus ovis
Linguatula serrata
Anomaly – A 'parasitic' foetus

SECTION FOUR: Neoplasia
Tumours
Introduction
Benign tumours
Malignant tumours
Metastasis
Characteristics of Neoplasia

SECTION FIVE: Conditions encountered at ovine post mortem inspection
Abscesses
Arthritis
Anaemia
Bacterial Necrosis
Bloodsplash
Caseous Lymphadenitis
Cholecystitis
Cirrhosis
Congestive Hepatitis
Cystitis
Enteritis
Fat Necrosis
Fever
Gangrene
Jaundice
Lymphadenitis
Mastitis
Melanosis
Metritis
Nephritis/nephrosis
Glomerulonephritis
Hydronephrosis
Haemoglobinuric nephrosis
Nephropyelitis
Renal retention cysts
Renal Infarction
Toxic shock
Oedema and Emaciation
Pericarditis
Peritonitis
Pleurisy
Pneumonia
Pyaemia
Trauma
Trichobezoars
Uraemia
Urethral Calculi
SECTION SIX: Aide memoire - anatomy
SECTION SEVEN: Aide memoire - disease and causative organisms
SECTION EIGHT: Ante and Post Mortem Affections of specific parts
SECTION NINE: Index